EMG Artist Profile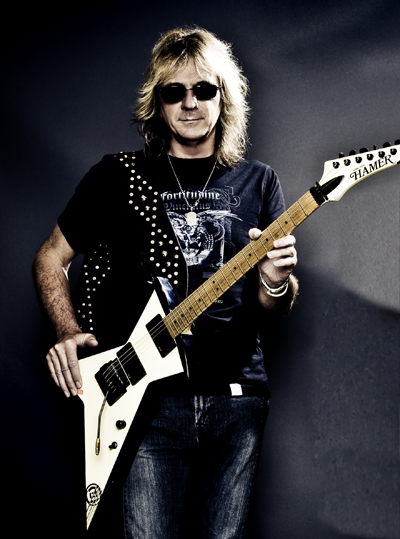 As one of the guitarists in British heavy metal band Judas Priest, Glenn is known for his complex, sometimes classically influenced solos and his double lead guitar trades with fellow Judas Priest guitarist Ritchie Faulkener.
Glenn's solos tend to incorporate a melodic, legato sound, making use of techniques like sweep-picking, dive bombs, classical scales, and arpeggios, and often focus on both accuracy, speed and aggression.
Though he didn't start playing guitar until he was 21, Glenn had been playing piano from a very young age, and was obviously musically inclined.
EMG pickups were the first Glenn used to gave him that unique ferocity, depth, and clarity that has cut through audiences worldwide. Having now played the EMG 81 for well over a decade.
Glenn currently uses the classic EMG 81/85 combo in his Hamer Phantom GT model guitar.
EMG Vengence Set Pickups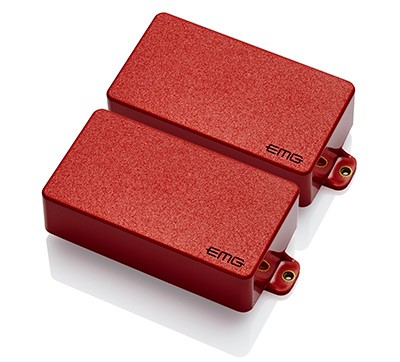 EMG is proud to announce the new Glenn Tipton signature pickups, the EMG GT Vengeance Set. Known for their massive guitar tones, Judas Priest inspired generations of metal fans and Glenn was the cornerstone of that sound.
Glenn approached EMG for a few modifications to expand his iconic metal sound. Always reaching for more, Glenn embarked on a five year journey that led him to his new signature GTV.
This humbucker pickup set is unlike any other EMG in tone and feel. Using ceramic and steel magnets, the GTV maintains high output with a rich smoothness in the mid-range. With its tight attack, amazing clarity, and even response across the audio spectrum, the EMG GTV provides the knockout punch Glenn Tipton demands.
This signature set is available in our classic black caps or EMG's new red caps.
For further details, please visit the EMG web page
EMG GT Vengeance Set - In the box
| | |
| --- | --- |
| 1 | 25k volume pot |
| 1 | 25k tone pot |
| 1 | battery bus |
| 1 | stereo output jack |
| 1 | two pickup in/out bus |
| 2 | pair mounting screws and springs |
| 2 | pickup cable |
| 4 | connect cables |
| 1 | output cables |
| 1 | battery cable |