Lead Breaks - Audio
As a guitar player over the years the question I have been asked more than any other is who plays which lead breaks in Priest. Our styles are quite different and easy to recognize, once you get to know the band, but I realize that many people still aren't sure. Bearing this in mind I've recently been back and listened to all the Priest albums and whilst doing so have listed and catalogued the majority of lead parts I've played for reference should any one want to know.
Please note : -
I have only included licks or leads that I have played (and that goes for any trade off sections as well).
On tracks where I don't take the main solo I have of course only included any other lead parts that I did play in that song.
The only exception is any harmony sections that have been included where we are obviously both playing.
Anyway, below is the list of my Priest licks and lead breaks throughout the years with a few comments about some of them. I hope it's helpful.
In addiion, below is a list of Guitar licks that were recorded by Glenn Tipton, for the Brutal Legends game.
Please Click On The Track Titles To Hear The Audio Clip.
(Please note there may be a short delay, depending on your internet connection).
Assorted Random Lead Breaks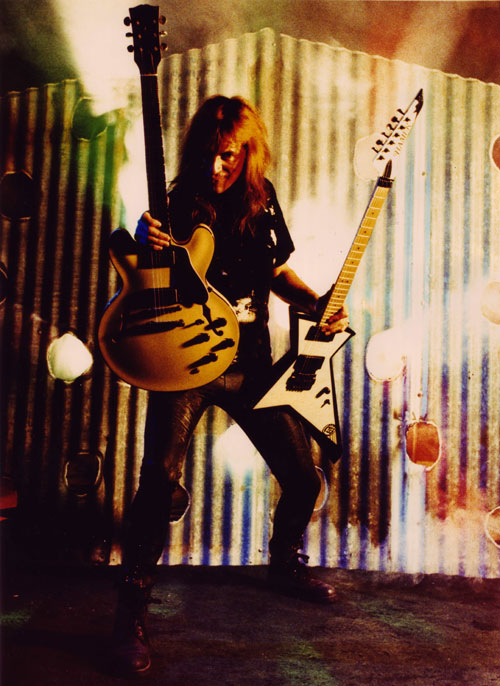 Painkiller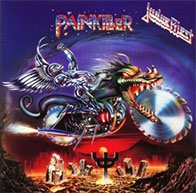 "Touch of Evil" and "Painkiller" are solos that are often mentioned and  associated with me but "All Guns Blazing" I think lives up to its name. I really like the lead in "One Shot at Glory" while "Living Bad Dreams" has a great moody feel to it.
Ram It Down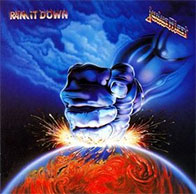 A great album for playing lead guitar over. Every track has something but "Ram it Down", "Heavy Metal", "Come and Get It" all let rip!
Turbo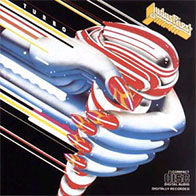 I really like the lead work on "Private Property", "Rock You All Around The World" and "Reckless" but my favourite solo is the synth guitar on "Turbo Lover". Its straightforward but effective for that particular track ending in a machine gun like frenzy.
Defenders Of The Faith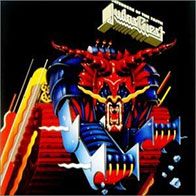 I love to play the solos in "Rock Hard Ride Free", "Heads Gonna Roll" and "Freewheel Burning" but my favourite solo on the album is the bonus track "Turn On My Light". I added the solo later but put the acoustic track down together with Rob in one take, one night in a caribbean studio after we'd both had quite a few drinks!
Screaming For Vengeance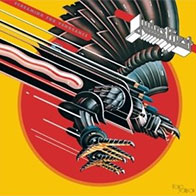 "Electric Eye" and "You've Got Another Thing Coming" are again solos people are familiar with, but I also like the start and lead in "Bloodstone" and "Fever". They are both just that little bit different.
Point Of Entry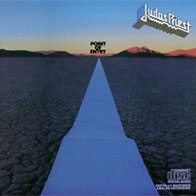 The "Point Of Entry" album came under fire at the time for being a little too experimental but it still had great tracks on like "Desert Plains", "Hot Rockin" and "Solar Angels". The lead break in "On The Run" I like. Its not particularly fast but flows nicely and the lead in "Solar Angels" opens up the track and creates a big epic feel.
British Steel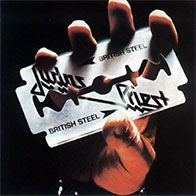 Sometimes the simple leads are the most effective and thats the case with "British Steel" and  especially why the solos on "Living after Midnight", "Grinder" and "Metal Gods" all work so well.
Killing Machine (USA Title : Hell Bent For Leather)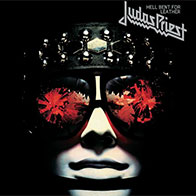 The "Hell Bent For Leather" solo is a good old favourite with a slightly classical hammering technique and "Delivering the Goods" rocks along but I also like the slide solo in "Evil Fantasies" that joins up with Rob's scat type vocals.
Stained Class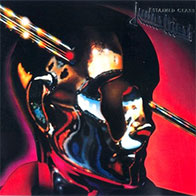 "Beyond the Realms of Death" is often cited, but I also like the raw simplicity of "Exciter" and the haunting lead phrase and Spanish Guitar in "Fire Burns Below".
Sin After Sin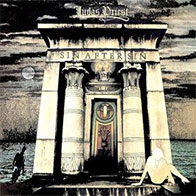 Even though the sound of some of our earlier albums leaves a bit to be desired, I like the tone of the solo in "Raw Deal" and the phrasing in "Last Rose of Summer". I particularly like how "Hear Come The Tears" builds into a climax and joins in with Rob's vocals towards the end.
Jugulator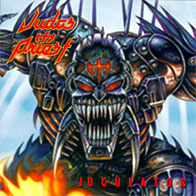 "Jugulator" was a wild album and the lead breaks reflect that. They are nearly all short and sweet but the Whaa solo picks up the feel in "Death Row" nicely and I like the Gothic like "Cathedral Spires".
Demolition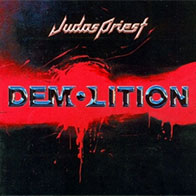 Each solo on this album has character, but I like the feel of "Hell is Home", the octave lead in "Jekyll and Hyde", the emotion in "Close to You", and the Hendrix like phrasing of "In Between".
Angel Of Retribution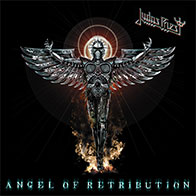 "Demonize" shreds out in contrast to the melodic "Angel", but my favourite is "Lochness". I like the way it builds up into a crescendo from the monster like lumbering into the high melody.
Nostradamus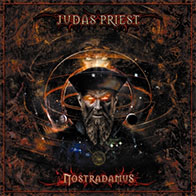 There's a lot of lead work on this album, but "Prophecy" and the "Death" solos have a lot of attitude, sound wise, whilst "Lost Love" in contrast is played with a much quieter sound made up for in feel and emotion.
Sad Wings Of Destiny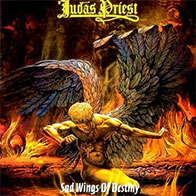 Although again very simple I'm very fond of the lead in "The Ripper" and  "Dreamer Deceiver" solo ascends well to meet the harmony passage.
Rocka Rolla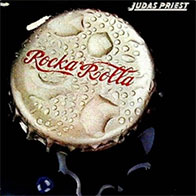 These were very early days but the lead in "Cheater" had quite a raw edge quality to it for the time.